You enjoy travel and you just simply must visit that city that everyone's been to. But you need to get more than just the ordinary. And of course we're here to help you find something away from the rigmarole. From London to Paris to New York, Dubai or Sydney, it's time we tweaked your perspective a bit. It's time you saw the world LIKE NEVER BEFORE!
Take a chance with romantic misadventures
You know those fun nights with friends and/or family where hilarious (and many a time embarrassing) stories of "how we met" and "you know what happened" are the centre piece of the do? Well, admit it, you do enjoy them! And even if you really haven't experienced those giggles, you still have a chance. Kit Lovelace, the tweeter, organises readings in pubs (added benefits ) where amateur and professional writers tell you funny stories about their misadventures in romance! And the venue changes depending on what fancies Kit! And if you feel (mis)adventurous, you could sign up to read/narrate a story of your own!
Drink This, Make That
All you need to get crafty is a fair amount of dexterity, and a good amount of tipple! Yes, you read right! Ever tried making a piñata with lip-smacking pina coladas for company? Or notebook embroidery (quite unusual itself) while throwing back a shot or two? Drink This, Make That holds these quirky classes with cocktails and crafting and if you'd like to try them out, you know whom to call!
Ride and Dine on the Ginger Line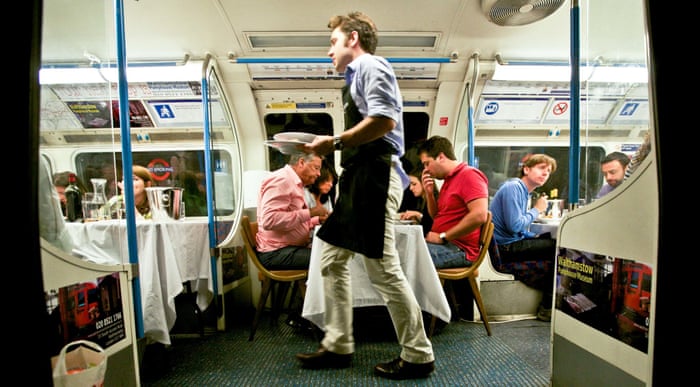 The London Tube is great fun for people-watching and nomadic artists and entertainers, but have you ever eaten on it? No! Not your sandwich! Actually dined on the tube?! You could do, y'know, along the East London Line. Its the ginger-coloured one that goes through hipster-friendly locations like Dalston, New Cross, Hoxton and Shoreditch. How does it work, well, once we make a reservation for you, you wait. On the day that you're booked for you will receive a text with your location- somewhere along that line. And there is always a theme – royal chic, gothic interiors, a lot of fun interesting stuff to give you a complete immersive experience! They sell out at top speed but you can count on us to get you in!
The Supper Club Squad
You have to get onto London's supper club scene! Especially if you're a couple who likes to taste different tastes and make new friends. With two course or more and a bottle of grog, these clubs are quirky, cool and so, so trendy! With so much competition supper clubs today are trying their best to outshine one another with some crazy unique USPs; the winner s – us  we're spoilt for choice with cut-above cocktails and deliciously different dishes and of course some great experiences for a wild night! And we can get you in!
The Art of Chocolate
Well, at least the art of tasting it the right way! Hotel Chocolat's School of Chocolate not only conducts chocolate-making courses but also courses in developing the skills to taste chocolate the proper way. Sometimes there are even chocolate and champagne pairing evenings! You can even have special premium classes with chocolatier Paul A. Young.
It's All in the Game Afternoon Tea at St. James' Hotel
Ok, how many times have you told somebody or somebody told you to ditch that phone!! Especially when you're with that special miss(us) or mistah? If you must fidget, try your hand at good ol' board games and these are edible! Dark chocolate Monopoly top hat, dominoes shortbread, edible dice… way to the heart is through the stomach so why not make a play of it?
Inamo
In Soho and Covent Garden, as the name suggests, this is an Asian fusion restaurant butttttt…… if gizmos are your thing, well even if they aren't, you should go just for the experience! So, they have this 3D menu, projected onto your table and even virtual tablecloth selections! And then add to that info on the local neighbourhood or order a taxi home – everything sitting right in your seat!
Bel Canto
Well, it does sound posh, and it is. It has French fine dine style cuisine. But posh can be fun too, especially when you have your waiters belting out opera classics! Of course, rest assured, YOU won't be singing for your supper.
Basement State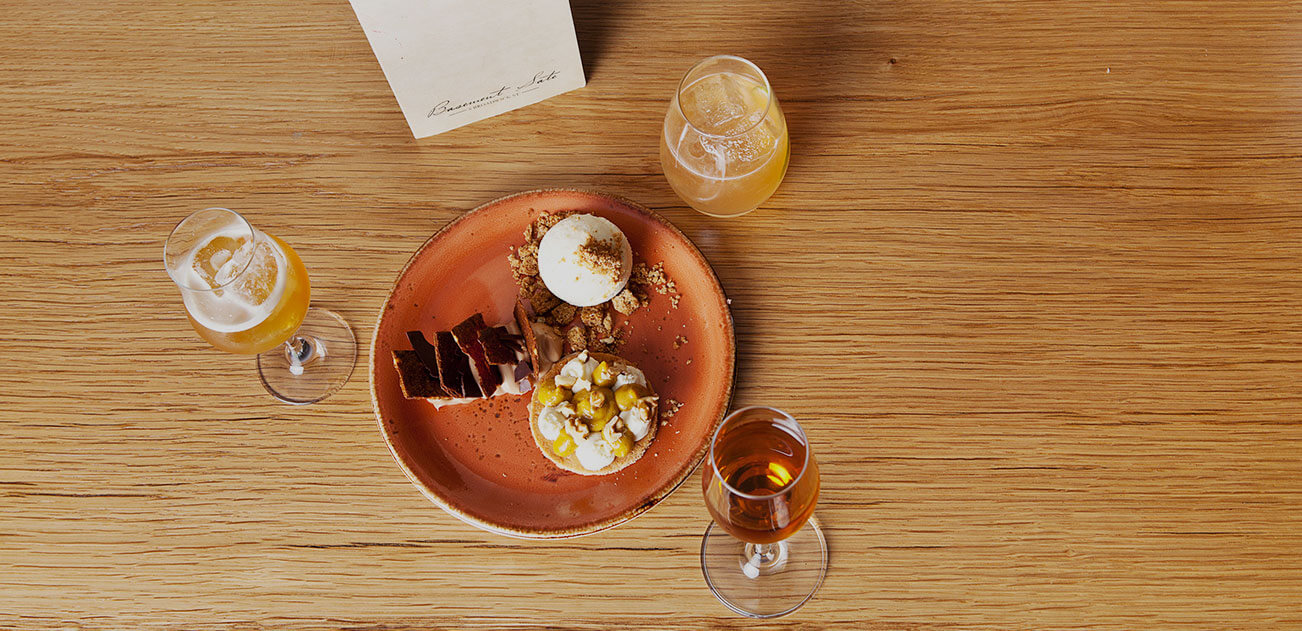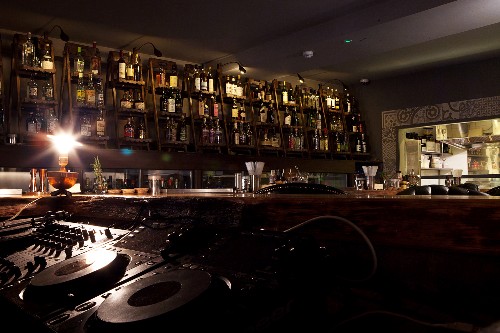 While you're in Soho, actually while you are wherever in London, and you have that craving for the saccharine or you just have the good ol' sweet tooth, head to Basement Sate for some indulgent and carefully crafted cocktails and the beats of a live DJ and wait for it…drumrolllll…the mains…DESSERTS! And ONLY desserts! Yes, keep calm, let's be civilized about this, ok dammit! Runnnn!
Book these and many more quirky experiences handpicked by us for your next romantic holiday! Write  to us at bliss@atravelduet.com now!
Suite Temptation in Europe
Previous Post
Paris Like Never Before
Next Post